ABOUT US
"WE KNOW MARKETING AND DESIGN AND WE'RE DANG GOOD AT IT TOO "
Upbeat Technologies has grown from Information Technology Products Company into an International online web
applications design & development and Search Engine Optimization (SEO) firm. The valuable part is that we started
from zero; from minus actually, and without any support of a rich sponsor or bank. Just based on our skills, we became
a profitable and successful operation.
Upbeat Technologies is one of the fastest growing Products and Software based Company. The Company has been
promoted by a team of highly experienced Professionals dedicated to provide a complete solution under one roof.
It possesses not only the latest satellite technology products but also the most knowledgeable and experienced
hands to offer most user friendly customized solutions.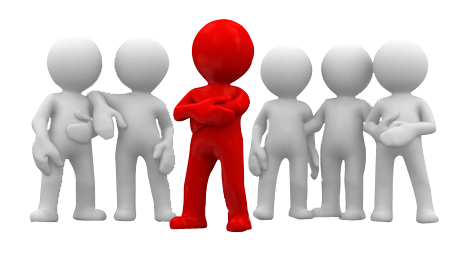 Upbeat Technologies is a manufacturers, Importers, distributors & dealers of GPS, Garmin GPS(Handheld GPS, Car
GPS, Marine GPS & Aero GPS), Vehicle Tracking Systems, GPS Data Loggers, GPS Receivers, Laser Distance Meters,
Solar Panels, Adventure Solar Kits, Solar power Packs, Night Vision Binoculars, Digital Camera Traps, Game Camera,
Laser Range finders, Forestry & Wildlife Equipments, DGPS, Security Surveillance Systems, Fleet management Systems,
India Maps, GIS Data Collector, Mobile GIS, GPS Data Logger, Flashlights, Microscopes, Spotting Scopes etc .,& leader
in providing services like Web Design & Development, Software Development, Customized Search Engine Optimization
(SEO), Mobile Application development, GIS Services & more.
In Upbeat we have technically well qualified field staff having good knowledge of all the product range to give first
hand services to the valued customers. We have a large distribution & dealers network all over India, we work very
closely with the Government, Education, OIL & Corporate segment.
We are dedicated for the sales, maintenance and repairs of all the equipments, supplied by us. As well we also
conduct training programs for our staff which has helped us in gaining the confidence of the customers.
Our mission is to be an ethically managed, socially responsible & professionally organized company.
To establish ourselves as a competent partner and market leader through a differentiated sales and service support
system.
Our ability to understand the expectations of our customers and provide a customized solution is our stand-point. We
establish reliable, realistic service levels and quality metrics from the beginning of the engagement.
Upbeat Technologies always strives to provide customer satisfaction through its legendary services at an affordable
price. We believe in long term relationship with our customers and to add more and more to our client list from the
reference of our existing one.
"A constant & continuous commitment with sustained sincerity is making us stronger and stronger day by day in this
competitive world, adding fuel for our growth."
We believe in People, Technology and Process, highly understanding the Customer-driven market.
Contact Us Today to See How We Can Help You!!!